ImmerseMe has been a wonderful journey across 3 continents with 100s of collaborators so we can't thank the following people enough for their generous time, energy and expertise to help string everything together! ✌
Major Contributors
Scott Cardwell, co-founder and CEO of ImmerseMe hopes that this will help bring people together and create conversations.

Jeremy Hanff, co-founder of ImmerseMe who is also a Chartered Accountant and keeps a watchful eye over company finances.

Sam Leslie, co-founder of ImmerseMe who brings his skills in sales and engineering to help design a successful company.

Mark Maguire and the team from Callaghan Innovation for their generous financial support.

Kate Damen, Italian teacher and creative genius responsible for helping to design some of the world-class content in ImmerseMe.

Brooke Fitness and his wonderful team at FourthMedia for their long hours writing source code to bring ImmerseMe alive.

Tim Armstrong, freelance videographer and Scott's world tour travelling buddy, who is responsible for all the great trailer videos.

Chloe Briand, Head of Languages at MLC Melbourne who has provided invaluable advice, support and marketing.

Our partners who willingly support us to travel around the world and let us spend weekends discussing governance decisions.

Our family and friends who bug test, give constructive feedback, spread the word on social media and keep us sane through hours of editing.
RESEARCH COLLABORATORS
Joan Palmiter Bajorek (LinkedIn, Twitter, PhD Candidate, SLAT Program, University of Arizona) who investigated "Virtual Reality Technology ImmerseMe Software: Speaking, Interactivity, & Time. (Bajorek, 2018) CALICO 2018"

Kevin Papin (LinkedIn, French Lecturer at McGill University, Montreal) who investigated "Can 360 virtual reality tasks impact L2 willingness to communicate?" Preview Kevin's slideshow presentation of research findings here that he presented at CALICO 2019, Montreal (CALICO = Computer Assisted Language Instruction Consortium)

Dr Serpil Meri-Yilan (School of Foreign Languages, Department of Interpretation and Translation, Agri Ibrahim Cecen University, Turkey) who investigated "A Constructivist Desktop Virtual Reality-Based Approach to Learning in a Higher Education Institution"
Kickstarter campaign
https://www.kickstarter.com/projects/scottcardwell/immerseme-using-virtual-reality-to-learn-languages
Adele J. Scott, Alex Devereux, Alex Gregory, Alex Malcolm, Alex Poulin, Alexis Tucker, Allie Cunninghame, Amelia Boland, Amy, Andrew Lee, Andrew Patterson, Angela Lee, Angela Marshall, Angus C, Anna Favrin, Anna Vincent, Ant Jackson, Arjun Haszard, Ashby Family Trust, Barbara Stewart, Beate Starke, Beatrice Farrer, Ben Abraham, Ben Kidd, Ben Wallace, Bill Lowe, Blair Kennedy, Bridget Ashby, Bryan Cook, Brylea Smith, Cam Loveridge-Easther, Carla Remmen, Caroline Nelson, Cathy Sim, Chaosroot What Did You Do Ray!, Charlie Lane, Chloe Briand, Chris Becker, Chris Clearwater, Chris Shepherd, Chuck Slogrove, Claire McSherry, Clare Feeney, Cordolin, Corina Meroth, Damian Kearns, Daniel Walker, Darren, David Booth, David Glover, David Miller, Dean Delaney, Dean Revell, Diane Crockett, Diego De Hoyos Calderon, Dora Tsao, Doreen Ng, Doug Hancock, Douglas and Linda Kemsley, Edwin Darlow, Elizabeth Young and Neil Charles-Jones, Ellen Cooper, Emma McAllister, Emma Saunders, Eric Poulin, Esther Cardwell, Evan Hawksworth, Fiona Ali, Fiona Keyanonda, Gautam Atmakuri, Gemma Claridge, Gene O'Sullivan, Gerald Sutton, Gillian Gordon, Giselle McLachlan, Goina Thedinga, Greg Smith, Griffin Skudder, Hadleigh Wilson, Hamish Bell, Hamish Cardwell and Tania Sawicki Meed, Hayden Gyles, Helen, Helen Selaries, Henriette Tuzzolino, Hilary De Joux, Ian Graham, Ian Walker, Ishbel McLachlan, Jackie Hart, Jaime Grant, Jake Hynd, James, Jane Loughnan, Janine Knowles, Jason Wu, Jeffrey Lee, Jeni Lemberg, Jeremy Hanff, Jeremy Kenealy, Jess Beevis, Joanna Asse Drouet, Joe Nidd, Joel Labes, John & Mary Leslie, John Bullivant, John Rodriguez, JohnnyFive, Josh Lowry, Josh Short, Juan Velasquez, Jude Wilson, Judith Geare, Jules Riley, Justin Clark, Justin Smith, Kale Panoho, Karina Bhikha, Karyn Van Wijngaarden, Kate Damen, Kate Dowling, Kate Walker, Kayla Matheson, Kel Potts, Kelly Harrison, Kelly Seales, Kerie Smith, Kerri Williams, Kim Majkut, Kohan McNab, Laura D'Amico, Laura Rawnsley and Tom Newman, Lauren Williams, Leandra Robinson, Leighton Riley, Linda Coubrough, Lisa Chung, Logan Elliott, Lydia Findlay, Lynne Sinclair, Maddie Ashby, Malvina Craig, Marc Matsas, Marilyn Hanff, Masayoshi Ogino, Matt Winter, Michael Milne, Michael Ridger, Michael Templeton, Michelle Lodge, Mini Li, Nadia Lee Keane, Natalie Paterson, Nathan Rose, Nathan Spence, Nick Caruso, Nick Lambrechtsen, Nick Whiting, Nickie West, Nicola and Bruce Cardwell, Nicole Stockham, Nikki Farrell, Oliver Cardwell and Jane Emerson, Owain John, Owen West, Paula Prouse, Peter Driscoll, Preeyah Patel, Rachel Eggers, Rachel Horsburgh, Rachel McFarlane, Rachel Philip, Rachel Reese, Raelene Miller, Raquel Roncero, Rich Fowler, Richard Pangilinan, Richard Taylor, Ryan Roselli, Sam Hall, Sam Johnson, Sam McCloy, Sarah Jones, Sarah Little, Sarah McNeill, Sarah Ramsay, Sasha Szafranski, Shali Silva, Shennae O'Boyle, Simon Anderson, Simon Bell, Simon Olliver, Simon Wang, Skye Mayring and Karen Heston, Stephen Geddes, Steven Murugayah, Tamron Galbraith, Tamsyn Hayes, Tessa Cameron, Tim Vaughan, Tom Morley, Trey H. Butler, Trudi Wigg, Tyson Hunt, Ulrike Narins, Victoria Escaip, Vivian Fu, Vorasuang Duangchinda, Wendy Newman, Will, Will Elliott, Will Fairgray, Wolfdreamer4, Yuuki Ogino
Language supporters
English supported by the Kennedy family

French supported by David and Jennifer Miller

Japanese supported by Brian Schwartz and Angel Tsu-Schwartz

Chinese supported by John and Mary Leslie

German supported by Bruce and Nicola Cardwell

Spanish supported by Speak Spanish - Spanish Language Institute (www.speakspanish.co.nz)

Italian supported by the Ashby family

Indonesian supported by Steven Murugayah

Greek supported by Alphington Grammar School

Dutch supported by the Hanff family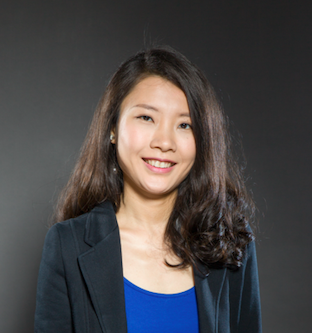 English - Kate Damen, Tom Newman, Laura Rawnsley, Izzy Escott, Jacqui Mautner, Ling Ling Zhou, Nikki Huang
French - Francoise Escot, Guillaume de Rougemont, Anna Reed, Amélie Tremelo, Tessa Clarke, Claire Jones, Saana Vallotton, Sophie Voirol, Sonia Mata Teixeira, Julien Seiler, Esther Bourgoin-Lamy, Noemie Nioura, Inès Allag

Japanese - Cathryn Cooper, Masa Ogino, Jono Glassey, Misako Kobayashi, Reina Mollgaard, Rachel Austen, Fiona Keyanonda, Shusuke Sahashi, Nobuko Watanabe, Sena Shimotsuma, Kazue Takeda, Bronwyn Thomson, Alice Lynch, Midori Lynch, Natsuki Horie, Ayano Masuda

Chinese - Jessica Li, Faymie Li, Hersey Liu, Angel Lin, Hiu Fai To, Shuping Liang, Stanley Wang, Crystal Tian, Jasmine You

German - Clare Fleming, Sabrina Wehrs, Nicolas Hellstern, Miriam Leonhardt, Anja Decker, Julia Rietze, Julia Terzic, Lara Jueres, Marie Lerch, Ariana Emminghaus

Spanish - Maria Perez, Victoria Escaip, Carmen Vilchez, Roberta Venere, Lucia de Miguel, Mariano, Kerri Williams, Cheryl Johnson, Rosa Guevara, Julia Manzanero, Carmen Vilchez, Maria Blanco, Ane Zabaleta, Judit Vilalta, Aida Font, María Jesús Mera Murillo, Charles Tamay, Sebastián Hernández, Sara Barreiro del Cerro, Miguel Matesanz

Italian - Kate Damen, Alberto Cauli, Andrea, Bruno Salvio, Valentina Chiavaroli, Franca Moretti, Laura Del Ben, Kate Johns, Cesare Giulio Popoli, Angelo Tolicetti

Indonesian - Kartika Nurul Widyastuti, Christy Indarto, Rahmat Marley, Layla Teo, Christin Anggrahini, Sue Cooper, Jeremy Snyder, Ida Harsojo, Tiffany Alodia

Greek - Effie Bindevis, Ilias Pavlidis, Denise Anagnostou, Laertes Koulizis

Dutch - Carla Remmen, Wendel Kouwenhoven
Speech Optimisers
Esther Cardwell, Eppy Davis, Seb Ellice, Zoë Vaunois, Lauren Joe
Interns
Isaac Pattison, Zane Kelbrick, Alex Im, Anqi Zhou
Our 'actors' from around the globe
Most of the time we walked in off the street and asked if we could please film at their cafe, restaurant, bar, museum etc... These incredible people luckily said 'yes!' which has produced the interactive language learning tool you get to enjoy today. Click on their photo to read a short blurb with a link to their website (if appropriate). None of them are actually paid actors (well coincidentally one or two are) but we think they all did a superb job of being themselves! 😉